In Pursuit of Rest and Liberation: An Interview with Shamyle Dobbs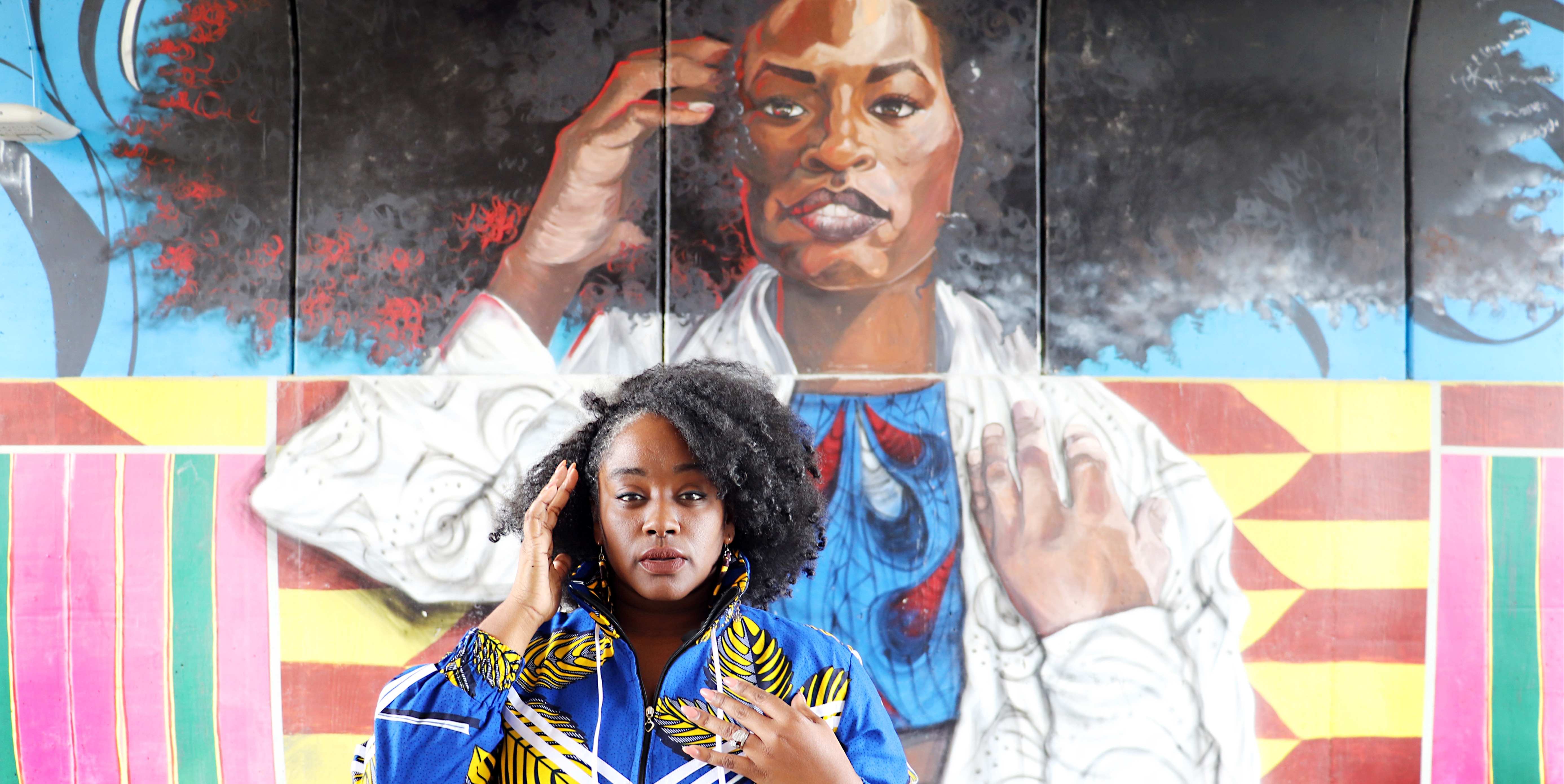 PUBLISHED IN MAY 2023, THE REST AND LIBERATION INITIATIVE REPORT SUMMARIZES A PROPOSAL FOR A NEW SABBATICAL PROGRAM SERVING BLACK AND BROWN LEADERS OF SMALL NONPROFITS. THE REPORT ALSO PROVIDES RECOMMENDATIONS FOR THE NONPROFIT SECTOR TO MAKE REST AND LIBERATION MORE ACCESSIBLE SECTOR-WIDE.


In this interview, MCR program director Heather Nugen speaks with CEO Shamyle Dobbs about a new vision for the nonprofit sector and how MCR is working to implement change.
Read the full 2023 Rest and Liberation Report here.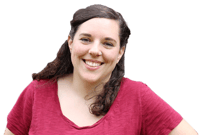 HEATHER NUGEN: IN 2019, MCR RELEASED THE "BUILDING A NETWORK" REPORT. SINCE THEN, THE ORGANIZATION HAS BEEN WORKING TO REORIENT OUR OPERATIONS TOWARDS "SYSTEMS TRANSFORMATION." SHAMYLE, CAN YOU SAY MORE ABOUT THIS?


SHAMYLE DOBBS: Michigan Community Resources started using the term "systems transformation" a few years ago. But we're not alone in working to change inequitable systems—especially at the local level with our nonprofit intermediary partners and in the wake of the 2020 racial equity reckoning.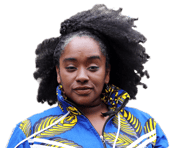 Foundations, nonprofits, and advocacy groups have been focused on identifying the gaps in equity in their programs, grantmaking, and organizational practices. They are creating roadmaps for lasting change to disrupt the cycle of disinvestment in Black and Brown communities.
At MCR, when we say "systems transformation," we mean upending inequitable practices that are interwoven into the fabric of the nonprofit sector and our broader society that perpetuate inequity.


HN: SINCE THE PANDEMIC, MCR HAS HAD TO BE MORE INTENTIONAL ABOUT STAYING CONNECTED WITH THE COMMUNITIES WE SERVE. HOW DOES THE FOCUS ON SYSTEMS CHANGE HELP WITH THIS?
SD: So much of MCR's work lately has been around articulating the theory—the "what" and the "why." Now we're really at a point for talking about the "how": how we've done it in the past before we used this language, and how we want to do this work in the future.
For 25 years, MCR has supported nonprofit organizations in strengthening their internal operations so they can carry out their programs more effectively—first through legal services, then expanding to provide more programs to build organizational capacity for small organizations.
Now we recognize that to remove barriers to success for nonprofit and community organizations, we must address the systems and practices that perpetuate harm and keep Black and Brown communities from thriving.


HN: YOU'VE BEEN WORKING ON A NEW INITIATIVE TO ADDRESS ISSUES OF RACIAL INEQUITY AND UNDERINVESTMENT IN ORGANIZATIONS THAT ARE CLOSEST TO COMMUNITY. EXPLAIN THE REST AND LIBERATION INITIATIVE AND WHAT IT AIMS TO RESPOND TO.
SD: The Rest and Liberation Initiative is a new sabbatical and fellowship program that will provide opportunities for time away from work for leaders of small budget nonprofit organizations who are disproportionately Black and Brown. MCR worked alongside CDAD, Co.act, and NEW over the last two years to talk with our sector and understand how nonprofit leaders were feeling. The overwhelming response was that folks feel burnt out with no end in sight.
Traditional sabbatical programs are inaccessible to leaders of small budget organizations for a variety of reasons. We created a program that responds to the specific needs of these leaders, including up-front investment in organizational capacity to plan and prepare for the leader's temporary leave, and a direct investment in the individual leader to use in whatever way brings them to a more restful state—including childcare, elder care, travel expenses, etc.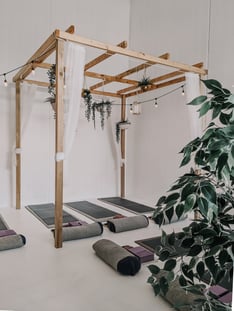 The RLI also creates opportunities for nonprofit leaders and staff to access rest and time away from work outside of a sabbatical. Some leaders are unable to take three months away from work, or have not yet reached a point in their career where a sabbatical makes sense. Work-life balance and accessible time off should be the norm for leaders across the sector. Physical space for rest, advocating for organizational policies that allow for adequate paid time off, leading conversations on mental health and work-life balance are examples of what the RLI aims to offer.
The RLI also seeks to build community among sabbatical participants and leaders across the sector, in recognition that sharing experiences builds solidarity and community and helps rally progress toward sector-wide change.
The Rest and Liberation initiative is, to me, a deeply personal response to the unsustainable nature of how leaders of color aren't supported to balance work and personal life. It's a call to action for the nonprofit sector to think about how to rebalance these things; not just by creating a sabbatical program but by reconsidering how we approach work culture itself differently to be more sustainable.
PICTURED ABOVE RIGHT: AN EXAMPLE SPACE FOR REST (STOCK IMAGE)


HN: HOW HAS YOUR EXPERIENCE AS A NONPROFIT LEADER INFORMED YOUR GUIDING MCR TOWARD THE RLI WORK?
SD: I'm tired. At the same time, I recognize my own guilt about feeling tired and my limitations—knowing I need to rest while thinking about the weight of expectation and the need to get things done.
RLI is speaking to a latent need in the sector overall, but as an intermediary organization that services BIPOC-led community organizations, MCR is uniquely positioned to design a program for these audiences and to speak to the factors driving burnout in the sector overall.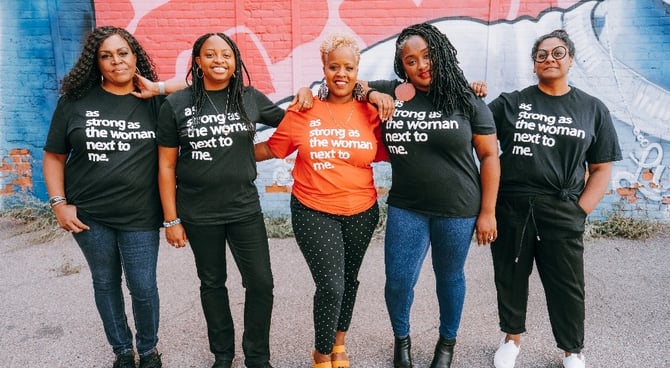 HN: SO HOW DOES THE RLI WORK CONNECT BACK TO OUR GOAL OF SYSTEMS CHANGE—IN OUR WORK, AND IN THE SECTOR OVERALL?
SD: The design of the RLI includes at its core a dedicated investment in people and organizations that are doing meaningful community work. This investment creates opportunities for rest and space for strategic thought about organizational culture and work styles that create the need for rest in the first place.
This initiative is the platform on which leaders can start to build their visions for systems change—first within their own organizations, and then throughout the sector.
PICTURED ABOVE: THE EXECUTIVE LEADERS OF ORGANIZATIONS MAKING UP THE TRANSFORMING SOLIDARITY COLLECTIVE (IMAGE CREDIT: VALAURIAN WALLER)


HN: IT SOUNDS LIKE RLI IS A CALL TO ACTION. IF THAT'S TRUE, WHO IS THAT CALL FOR?
SD: It is, absolutely. It's a call to action for philanthropy to think more strategically about how we're investing in those most proximate to communities. It's an opportunity for them to invest in general operating support in a way that philanthropy typically doesn't, especially considering the size of the RLI investment.
It's a direct call to attention about all the various factors that drive burnout within organizations of all budget sizes, but which are acute at smaller, BIPOC-led organizations with fewer resources. The Rest and Liberation Initiative is a direct response to combat the disinvestment that occurs in organizations of these types.
It's also a call to action for the nonprofit sector in general so that everyone can recognize the impact of this work. Individually and industry-wide, we must think about the ways we approach this work so that we can make the changes we need to better support people. We aren't transforming systems of inequity when the work of doing so perpetuates harm.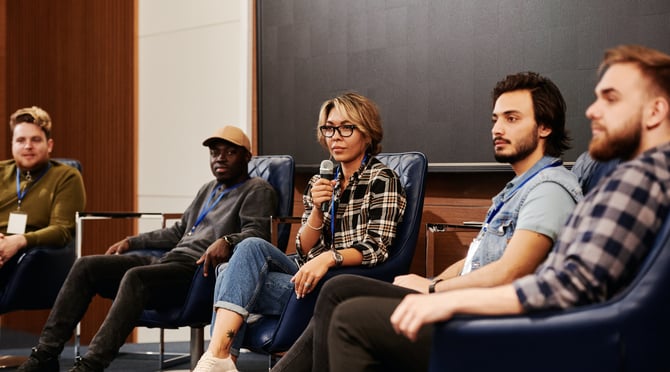 HN: IT SOUNDS LIKE WE NEED TIME AND SPACE TO REFLECT AS A SECTOR. WHAT KINDS OF QUESTIONS SHOULD WE BE ASKING TOGETHER, RATHER THAN AS INDIVIDUALS OR ORGANIZATIONS?
SD: I've been asking about the amount of investment flowing to and through the sector: where is that going, who is it going to, and how does investment align with impact? What are the containers and vehicles for capacity building?
The tension we run up against is there are a lot of investments, but the impact is out of alignment with the overall need—so all the cumulative investment is never really touching the real need of people in the community.

PICTURED ABOVE: SECTOR-WIDE DISCUSSION (STOCK IMAGE)


HN: HOW IS IT THAT WE AS A SECTOR CAN BE SO INVESTED AND IN ALIGNMENT TO ADDRESS INEQUALITY AND ORIENTED TO PROVIDE SERVICES TO PEOPLE AND SMALL ORGANIZATIONS, BUT STILL NOT SEEM TO BE GETTING AT THE UNDERLYING PROBLEM OF SYSTEMIC UNDERINVESTMENT?
SD: That's the conundrum. Who is at the table deciding where the money goes? They decide what is worth investing in. In the capacity building sector, consultants often make more in providing capacity building services than the organization that needs to be invested in. Part of the reason for that is the depth and breadth of need.
Another challenge is proximity to community. Philanthropy may or may not be thinking about how proximate to community various investments are. The structure for funding in that environment ends up being based on assumptions rather than subject matter expertise that comes from relationship to community and familiarity with the issues being addressed.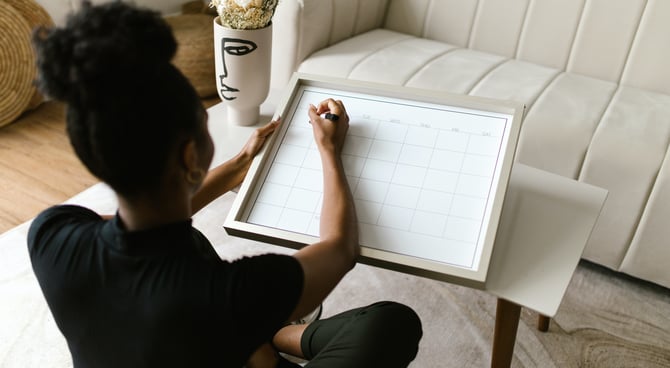 HN: I WANT TO BE A PART OF THIS INITIATIVE AND IN MCR'S SYSTEMS TRANSFORMATION WORK. HOW CAN I GET INVOLVED?
SD: In May 2023, MCR published The Rest and Liberation Initiative Report proposing a well-rounded initiative to support nonprofit leaders of color with opportunities for rest. Support from the McGregor Fund allowed this research to take place.
Now, we need even more philanthropic and sector support to be able to meet all the needs lifted up by our stakeholders that are tired and ready for rest.
PICTURED ABOVE: PLANNING FOR REST (STOCK IMAGE)
If you are reading this and want to support systems transformation broadly, ask yourself: As a foundation program officer or trustee, is my investment in community work reaching the people most affected? As a nonprofit leader, am I maintaining antiquated and harmful policies for my staff, and holding myself to unrealistic standards that are steering me toward burnout?
If you are a nonprofit leader interested in participating in our sabbatical program: I feel you. I'm tired too. I encourage you to take a breath and go for a walk.
When you're back, subscribe to MCR's newsletter to receive the latest news on when the application for our first cohort of the RLI sabbatical and fellowship program goes live.


Read the Rest and Liberation Report here.
Subscribe to MCR's newsletter below to receive updates on the initiative.